Author's Website
www.joanaiken.com/
Did you know
At lovereading
4kids
you can download and read an opening extract and an online review of books by Joan Aiken and hundreds of other authors
Children's Author 'Like-for-Like' recommendations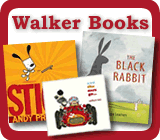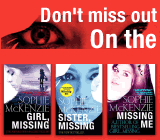 Need to send a gift?
Click to buy book vouchers
Joan Aiken - Children's Author
---
Joan Aiken (1924 - 2004) spent part of her childhood living in a haunted house. After leaving school, she worked at the BBC, the United Nations, and in the editorial department of a magazine. All this time, she had been writing stories and after her first major novel was published in 1961, Joan left her job to write full-time. She has now written almost 100 books for adults and children, Including the hugely popular The Wolves Of Willoughby Chase and Black Hearts In Battersea.
---
Featured Books, with extracts by Joan Aiken
---
Loading other books by Joan Aiken...