Did you know
At lovereading
4kids
you can download and read an opening extract and an online review of books by Benjamin Zephaniah and hundreds of other authors
Children's Author 'Like-for-Like' recommendations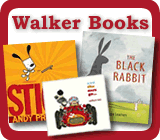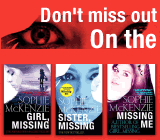 Need to send a gift?
Click to buy book vouchers
Benjamin Zephaniah - Children's Author
---
Poet, novelist and playwright Benjamin Zephaniah was born on 15 April 1958. He grew up in Jamaica and the Handsworth district of Birmingham, England, leaving school at 14. He moved to London in 1979 and published his first poetry collection, Pen Rhythm, in 1980.
He has been Writer in Residence at the Africa Arts Collective in Liverpool and Creative Artist in Residence at Cambridge University, and was a candidate for the post of Professor of Poetry at Oxford University. He holds an honorary doctorate in Arts and Humanities from the University of North London (1998), was made a Doctor of Letters by the University of Central England (1999)
---
Featured Books, with extracts by Benjamin Zephaniah
---
Loading other books by Benjamin Zephaniah...