Author's Website
www.judyblume.com/
Author's Facebook
Find Judy Blume on Facebook
Author's Facebook Latest

Author's Tweets
Mon, 29 Sep 2014 @ 02:08


Finally got out of house at 6pm. End of summer scene in Central Park. Kids on one of Peter Hatcher's rocks. http://t.co/u1cdM8Iehw

Sat, 27 Sep 2014 @ 01:03


30 days left to get it right. Started research in 2009. Had to make sure characters live on right streets today. Easier to make it all up.

Sat, 27 Sep 2014 @ 00:55


Spent the day at Elizabeth, NJ public library doing last minute research for new book. Great new microfilm scanner! Thanks to librarians!

Thu, 25 Sep 2014 @ 16:46


Menagerie: Filling the Empty Nest With Animals http://t.co/2ue9bs2aU1 via @nytopinionator - A lovely story by my friend Julie Salamon.

Wed, 24 Sep 2014 @ 21:55


A sweet New Year to all who celebrate Rosh Hashanah. I'll be at editor's house but we won't be working. Unless she knows something I don't.
Author's Blog
www.judyblume.com/blog.php
Did you know
At lovereading
4kids
you can download and read an opening extract and an online review of books by Judy Blume and hundreds of other authors
Children's Author 'Like-for-Like' recommendations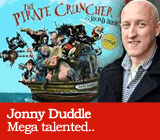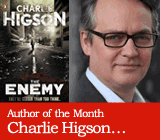 Need to send a gift?
Click to buy book vouchers
Judy Blume - Children's Author
---
Judy Blume spent her childhood in Elizabeth, New Jersey USA, making up stories inside her head. She has spent her adult years in many places, doing the same thing, only now she writes her stories down on paper. Adults as well as children will recognize such Blume titles as: Are You There God? It's Me, Margaret; Superfudge; Blubber; Just As Long As We're Together and Forever. She has also written the novels Wifey, Smart Women, and her latest, Summer Sisters, the New York Times No. 1 bestseller. More than 75 million copies of her books have been sold, and her work has been translated into twenty-something languages.
---
Featured Books, with extracts by Judy Blume
Deenie
Judy Blume
Judy Blume is a past-master at communicating with teenagers over complex life issues that many other authors are wary of bringing in to their writing. She writes in a simple, straightforward and realistic style which every reader I've introduced to her...
Featured in:
11+ readers
|
eBooks
Format:
Paperback -
Released:
07/07/2006
Info
Extract
Wishlist
Compare Price
Buy
---
Loading other books by Judy Blume...