Author's Website
www.fabermazlish.com/
Did you know
At lovereading
4kids
you can download and read an opening extract and an online review of books by Adele Faber & Elaine Mazlish and hundreds of other authors
Children's Author 'Like-for-Like' recommendations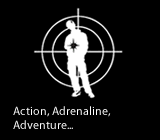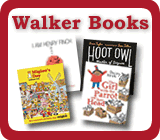 Need to send a gift?
Click to buy book vouchers
Adele Faber & Elaine Mazlish - Children's Author
---
Internationally acclaimed experts on communication between adults and children, Adele Faber and Elaine Mazlish have won the gratitude of many parents and the enthusiastic endorsement of the professional community.
Both authors studied with the late child psychologist, Dr Haim Ginott, and both are former members of the faculty of the New School for Social Research in New York City and the Family Life Institute of Long Island University. In addition to their frequent lectures throughout the United States and Canada, they have appeared on every major television show from Good Morning America to The Oprah Winfrey Show.
Adele and Elaine's recent book, How To Talk So Kids Will Listen and Listen So Kids Will Talk, was cited by Child magazine as the 'best book of the year for excellence in family issues and education'.
Adele and Elaine both live in Long Island, New York and they each have three children.
---
Featured Books, with extracts by Adele Faber & Elaine Mazlish
---
Loading other books by Adele Faber & Elaine Mazlish...