Author's Website
www.kennethoppel.ca
Author's Facebook
Find Kenneth Oppel on Facebook
Author's Facebook Latest
Author's Tweets
Thu, 18 Apr 2013 @ 19:20


My audience @l3writers! http://t.co/iKN3MwGOtt

Wed, 17 Apr 2013 @ 19:44


My GPS lady told me to stop the car and just walk the rest of the way.

Sat, 6 Apr 2013 @ 15:52


Wow. An amazing reminder that we need to look at things longer. http://t.co/aL34EFW901

Tue, 2 Apr 2013 @ 14:46


Can't tell you how gosh-darned happy I am that in other parts of the world it's spring.

Mon, 1 Apr 2013 @ 12:49


Would see frightened rabbit again live, anytime, anywhere.
Author's Blog
www.kennethoppel.blogspot.com/
Did you know
At lovereading
4kids
you can download and read an opening extract and an online review of books by Kenneth Oppel and hundreds of other authors
Children's Author 'Like-for-Like' recommendations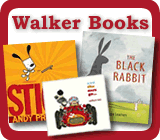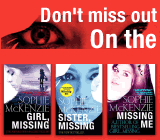 Need to send a gift?
Click to buy book vouchers
Kenneth Oppel - Children's Author
---
Kenneth Oppel wrote his first novel at the age of 15, and enterprisingly sent it to his favourite writer, Roald Dahl. Publication soon followed, and since then he has written more than twenty for which he has won many prizes in his native Canada. He now lives and works in Toronto with his wife and children.
---
Featured Books, with extracts by Kenneth Oppel
Skybreaker
Kenneth Oppel
Voted Book of the Year by a number of reviewers and having now read it I know why. This is something very different from most action and adventure stories. The characters are brilliantly drawn and the plot lines is innovative...
Featured in:
11+ readers
|
eBooks
Format:
Paperback (b Format) -
Released:
07/09/2006
Info
Extract
Wishlist
Compare Price
Buy
---
Loading other books by Kenneth Oppel...