Did you know
At lovereading
4kids
you can download and read an opening extract and an online review of books by Roger Stevens and hundreds of other authors
Children's Author 'Like-for-Like' recommendations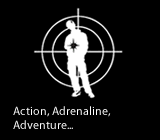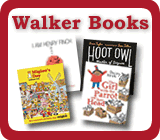 Need to send a gift?
Click to buy book vouchers
Roger Stevens - Children's Author
---
Roger Stevens has had more than a hundred poems for children published in wide-ranging anthologies from The Hutchinson Treasury of Children's Poetry (Hutchinson) to The Works (Every kind of poem you will ever need for the Literacy Hour) (Macmillan). His verse-novel for teenagers, The Journal of Danny Chaucer (Poet) (Orion) was published in May 2002 and was dramatized on BBC Radio 4 in June 2003. His solo collections for children include I Did Not Eat the Goldfish (Macmillan) and The Monster That Ate the Universe (Macmillan).
---
Featured Books, with extracts by Roger Stevens
---
Loading other books by Roger Stevens...