Did you know
At lovereading
4kids
you can download and read an opening extract and an online review of books by Chris Riddell, Paul Stewart and hundreds of other authors
Children's Author 'Like-for-Like' recommendations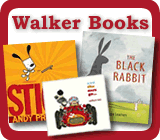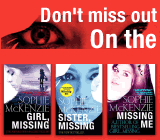 Need to send a gift?
Click to buy book vouchers
Chris Riddell, Paul Stewart - Children's Authors
---
Paul Stewart (pictured) is a well-established author of books for young readers everything from picture books to football stories, fantasy and horror.

Chris Riddell is an accomplished graphic artist who has illustrated many acclaimed books for children and has won the Unesco Award for Something Else, as well as being shortlisted for the Kate Greenaway Medal and the Kurt Maschler Award. He is also the acclaimed political cartoonist for the Guardian and the Observer.
---
Featured Books, with extracts by Chris Riddell, Paul Stewart
---
Loading other books by Chris Riddell, Paul Stewart...