Author's Website
www.cathycassidy.com/
Author's Facebook
Find Cathy Cassidy on Facebook
Author's Facebook Latest

Author's Tweets
Author's Blog
cathycassidydreamcatcher.blogspot.co.uk/
Did you know
At lovereading
4kids
you can download and read an opening extract and an online review of books by Cathy Cassidy and hundreds of other authors
Children's Author 'Like-for-Like' recommendations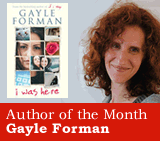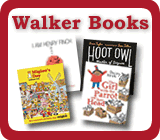 Need to send a gift?
Click to buy book vouchers
Cathy Cassidy - Children's Author
---
"I was born in 1962 in Coventry (scarily ancient, I know). I wrote my first picture book for my little brother when I was eight or nine. I loved making comics, too - pages and pages of picture stories, features and competitions. I'd sell my homemade comic to a friend for 5p, then claim it back and sell it again to someone else; they didn't have photocopiers back then!"
Cathy has been writing fabulous stories ever since. Her books have sold over one million copies in the UK alone. She is the bestselling author of Dizzy, Driftwood, Indigo Blue, Scarlett, Sundae Girl, Lucky Star, Gingersnaps and Angel Cake. The Chocolate Box Girls is a sumptuous series starring sassy sisters, super-cool boys and one of Cathy's biggest loves - chocolate.
Cathy went to Art College in Liverpool then got a job as fiction editor on Jackie magazine. She taught art in a Coventry secondary school for a few years before moving to Scotland with her husband to start a family. She continued to be an art teacher in the wilds of west Scotland for several years until she became a full-time writer. She has two children and together with her husband Liam they live in a cottage in the Galloway hills in Scotland with sheep and cows for neighbours.
Photo credit: Louise Llewelyn
---
Featured Books, with extracts by Cathy Cassidy
---