Did you know
At lovereading
4kids
you can download and read an opening extract and an online review of books by Rose Impey and hundreds of other authors
Children's Author 'Like-for-Like' recommendations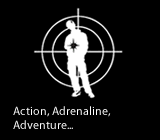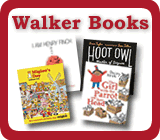 Need to send a gift?
Click to buy book vouchers
Rose Impey - Children's Author
---
Rose Impey lives in a small village in Leicestershire. She is very well known and highly regarded as a writer of books for children of all ages. It was her experience of telling stories in school as a teacher that led to her starting to write them down. She is a popular visitor to schools and libraries where she reads her work aloud to captivated audiences.

Rose has a deep love and extensive knowledge of fairy and folk tales. For the Fairy Tales series (also available in a collection called The Orchard Book of Fairy Tales) and for the Twice Upon a Time series she thoroughly researched the stories of Grimm, Perrault and Joseph Jacobs before retelling them in her own spirited, direct and authoritative way.
Rose received a great deal of praise for her series Colour Crackers, a series of lively, funny stories, which has the widest possible appeal. Rhode Island Roy was read on Jackanory. She has also written stories for picture books. Joe's Cafe won the Sheffield Children's Book Award.
---
Featured Books, with extracts by Rose Impey
The Get-rich-quick Club
Rose Impey
Banksy is dedicated to his ambition to become mega-rich through his various money-making schemes. His business partners - and next-door neighbours - are the Baxter Brothers. Billy has boundless confidence and enthusiasm, and Sam is six going on sixty. And...
Featured in:
9+ readers
Format:
Paperback -
Released:
07/07/2011
Info
Extract
Wishlist
Compare Price
Buy
---
Loading other books by Rose Impey...