Author's Website
www.neilmorris.co.uk
Did you know
At lovereading
4kids
you can download and read an opening extract and an online review of books by Neil Morris and hundreds of other authors
Children's Author 'Like-for-Like' recommendations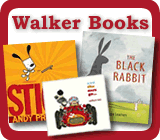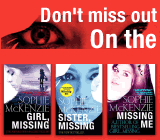 Need to send a gift?
Click to buy book vouchers
Neil Morris - Children's Author
---
Neil Morris worked in publishing for more than ten years before becoming a writer. After studying German at Swansea University, he got his first job as a lexicographer, helping to compile a German-English dictionary. Neil lived in Munich for a few years, translating, proofreading and learning how to make and edit films as well as books. Back in London he worked as an editor for an educational publisher, and this was when he first got hooked on creating exciting books for children.

Neil's publishing career took him on a zigzag course through preschool activity packs, board games and educational toys, eventually leading him back to books. Working freelance, he now works almost exclusively on information books. Neil writes for all age groups and tackles many different subjects, including history, geography and biography. His work has also included compiling young children's word books and junior dictionaries, and he has contributed to large reference works, such as Encarta Children's Encyclopaedia.
---
Featured Books, with extracts by Neil Morris
---
Loading other books by Neil Morris...