Author's Website
www.mattwhyman.com/
Did you know
At lovereading
4kids
you can download and read an opening extract and an online review of books by Matthew Whyman and hundreds of other authors
Children's Author 'Like-for-Like' recommendations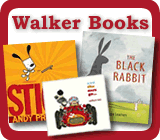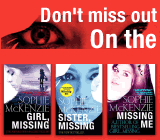 Need to send a gift?
Click to buy book vouchers
Matthew Whyman - Children's Author
---
Matt Whyman is a best-selling novelist, also known for his work as an advice columnist for numerous teenage magazines. He has written two novels for adults, Man or Mouse (2000) and Columbia Road (2001), as well as both fiction and non-fiction for teenagers, including Superhuman (2003), XY (2003), Boy Kills Man (2004), XY:100 (2004), The Wild (2005) and So Below (2005).
A graduate from the University of East Anglia's MA in Creative Writing (1992), Matt is often invited to teach the subject for writers of all ages. Recently, he has hosted workshops in Russia and Saudi Arabia.
In 1995, Matt became the first agony uncle for 19 magazine, and has subsequently written regular advice columns for B, Fox Kids, AOL UK and Bliss. He often appears on television and radio in this role. Over the years he has co-presented a series of ITV's regional cult Saturday morning show, Love Bites, a live weekly phone-in on LBC, and generally stuff that involves sitting uncomfortably on acid-coloured bean bags.
Matt has written many national health awareness campaigns, for clients including BBC Radio One, Brook Advisory, NSPCC and the Health Education Authority. He is a regular contributor to TheSite.org, and a relationship advisor for askTheSite.org.
---
Featured Books, with extracts by Matthew Whyman
Goldstrike
Matthew Whyman
A spine tingling thriller from the chilling opening to the very last page, the twists and turns of the Gold Strike plot follow Carl Hobbes, teenager hacker extraordinaire, as he keeps one step ahead of the different but equally dangerous...
Featured in:
11+ readers
Format:
Paperback -
Released:
01/06/2009
Info
Extract
Wishlist
Compare Price
Buy
Inside The Cage
Matthew Whyman
A thrilling story of survival against terrifying odds. Does seventeen-year-old Carl Hobbes stay inside the secure unit even though chaos reigns after one of the inmates causes an uprising or, does he head for the outside world and try to...
Featured in:
14+ readers
Format:
Paperback -
Released:
01/07/2007
Info
Extract
Wishlist
Compare Price
Buy
---
Loading other books by Matthew Whyman...