Did you know
At lovereading
4kids
you can download and read an opening extract and an online review of books by Rhiannon Lassiter and hundreds of other authors
Children's Author 'Like-for-Like' recommendations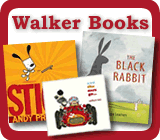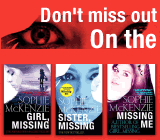 Need to send a gift?
Click to buy book vouchers
Rhiannon Lassiter - Children's Author
---
Rhiannon Lassiter was born in 1977 and is the eldest daughter of award-winning children's author Mary Hoffman. Her first novel, Hex, was accepted for publication when she was nineteen years old. She lives and works in Oxford. Since then she has published nine further novels, a non-fiction book about the supernatural, and co-edited an anti-war anthology of poetry and prose. Rhiannon's books have been widely reviewed, nominated for multiple awards and translated into over ten foreign languages.
---
Featured Books, with extracts by Rhiannon Lassiter
Bad Blood
Rhiannon Lassiter
A chilling horror story that really sets the spine tingling. Four friends unlock the door of the abandoned Fell Scar house. Inside they find a secret room; they read the mildewed books and free the eyeless dolls from a locked...
Featured in:
9+ readers
Format:
Paperback -
Released:
02/08/2007
Info
Extract
Wishlist
Compare Price
Buy
---
Loading other books by Rhiannon Lassiter...