Author's Website
www.eric-carle.com/home.html
Author's Blog
www.ericcarleblog.blogspot.com/
Did you know
At lovereading
4kids
you can download and read an opening extract and an online review of books by Eric Carle and hundreds of other authors
Children's Author 'Like-for-Like' recommendations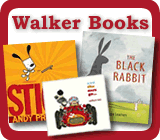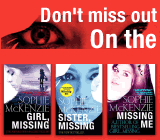 Need to send a gift?
Click to buy book vouchers
Eric Carle - Children's Author
---
Eric Carle is an internationally bestselling and award-winning author and illustrator of books for very young children. He was born in New York, but spent his early life in Germany. He returned to the United States in his early twenties and worked as a graphic designer and an art director before he began creating children's books. He lives in Massachusetts with his wife, Barbara. The Carles opened The Eric Carle Museum of Picture Book Art in Massachusetts in 2002.
The first book he illustrated, written by Bill Martin, Jr., was Brown Bear, Brown Bear, What Do You See? (1967). Carle then wrote and illustrated 1, 2, 3 To The Zoo (1968), and has been publishing children's books ever since. His distinctive collage-illustration has made his books instantly recognisable, and he has won numerous awards throughout his career. Some of Carle's most popular titles are The Mixed-Up Chameleon (1975), The Very Busy Spider (1984), The Very Quiet Cricket (1990) and The Very Lonely Firefly (1995).
---
Featured Books, with extracts by Eric Carle
---
Loading other books by Eric Carle...