Did you know
At lovereading
4kids
you can download and read an opening extract and an online review of books by Steve Cole, Linda Chapman and hundreds of other authors
Children's Author 'Like-for-Like' recommendations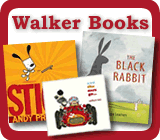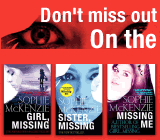 Need to send a gift?
Click to buy book vouchers
Steve Cole, Linda Chapman - Children's Authors
---
Born in 1971, Steve Cole spent a happy childhood in rural Bedfordshire being loud and aspiring to amuse. He liked books, and so went to the University of East Anglia to read more of them. Later on he started writing them too, with titles ranging from pre-school poetry to Young Adult thrillers (with more TV and film tie-ins than he cares to admit to along the way). He is the author of the popular Astrosaurs and Cows in Action series.

Linda Chapman was born in 1969. Before before becoming a full-time writer in 1999, she had many jobs including being a teacher, stage manager, book-seller, university researcher and dog trainer. She has written over seventy books for children including the My Secret Unicorn, Stardust and Not Quite a Mermaid series. Linda lives in a village in Leicestershire with her family and two Bernese Mountain dogs. When she is not writing she spends her time looking afer her two young daughters, reading, putting on plays and horse riding.
---
Featured Books, with extracts by Steve Cole, Linda Chapman
---
Loading other books by Steve Cole, Linda Chapman...