Author's Website
www.tanyalandman.com/
Author's Blog
www.tanyalandman.com/page3.htm
Did you know
At lovereading
4kids
you can download and read an opening extract and an online review of books by Tanya Landman and hundreds of other authors
Children's Author 'Like-for-Like' recommendations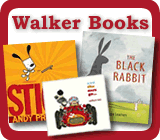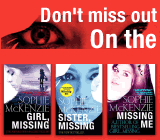 Need to send a gift?
Click to buy book vouchers
Tanya Landman - Children's Author
---
As a child
Tanya Landman used to spend a lot of time up trees (with a skipping rope tied around her waist), hoping to turn into a monkey. She spent the rest of the time rescuing snails, righting beetles and burying the birds that the cat brought home.
As an adult
Tanya studied for a degree in English Literature at Liverpool University before working in a bookshop, an arts centre and a zoo. Since 1992 Tanya has been part of Storybox Theatre working as a writer, administrator and performer - a job which has taken her to festivals all over the world. She lives with her husband, Rod Burnett, and two sons, Isaac and Jack, in Devon.
As an artist
Tanya had no ambition to write until Waking Merlin popped into her head a few years ago; but now she can't seem to stop writing! She says it's the best job ever - being allowed to spend hours staring into space, daydreaming...
Q & A with Tanya Landman about her book Geronimo
What gave you the idea for this book?
A few years ago I wrote a book called Apache. When it was published I went all over the UK giving talks. I soon found out that no one knew much about the history of America. Some people didn't even know how thousands of white European immigrants had crossed the Atlantic to America to settle there. Or that anyone else lived there first. Many thought an Apache was a helicopter or a computer program. They didn't know anything about the native American people. That's why I decided to write about Geronimo.
Was Geronimo the only great Indian warrior?
There were so many, I'd need another book to list them all. Each Indian tribe had its own extraordinary heroes – the Sioux had Sitting Bull and Crazy Horse who defeated General Custer at the Battle of the Little Bighorn in 1876. The Apaches had Cochise, Juh and Victorio whose sister Lozen was a woman warrior.
If you could meet Geronimo, what would you ask him?
Geronimo became very famous. In 1905, when Theodore Roosevelt was elected as US President he asked Geronimo to ride in his parade. I'd ask Geronimo how he really felt about that.
---
Featured Books, with extracts by Tanya Landman
Geronimo
Tanya Landman
Interest Age 11+ Reading Age 8+.
This is a fascinating short book detailing an important aspect of American History - that of the native American people, the Apaches. Geromino was a famous Apache who went on fighting the US government...
Featured in:
11+ readers
Format:
Paperback -
Released:
22/01/2010
Info
Extract
Wishlist
Compare Price
Buy
---
Loading other books by Tanya Landman...