Did you know
At lovereading
4kids
you can download and read an opening extract and an online review of books by Rob Childs and hundreds of other authors
Children's Author 'Like-for-Like' recommendations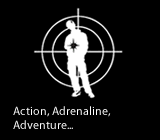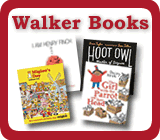 Need to send a gift?
Click to buy book vouchers
Rob Childs - Children's Author
---
ROB CHILDS is an ex-Leicestershire teacher with many years' experience of coaching and organizing school teams in football, athletics, cricket and cross-country. He is well known for his successful THE BIG MATCH series, the SOCCER MAD, PHANTOM FOOTBALL and COUNTY CUP series in Yearling and for the popular GREAT! And WICKED series for Corgi Pups.
---
Featured Books, with extracts by Rob Childs
---
Loading other books by Rob Childs...