Author's Website
www.geocities.com/catherinefisheruk/
Did you know
At lovereading
4kids
you can download and read an opening extract and an online review of books by Catherine Fisher and hundreds of other authors
Children's Author 'Like-for-Like' recommendations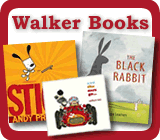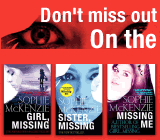 Need to send a gift?
Click to buy book vouchers
Catherine Fisher - Children's Author
---
Catherine Fisher lives in Newport, Wales, with two cats. She has published three collections of poetry, all with Seren, and many novels for children, with the Bodley Head, Red Fox and Hodder Headline. She worked in teaching and archaeology before becoming a full-time writer; she is also an experienced broadcaster and adjudicator. She has recently taught Writing for Children at the University of Glamorgan. Myth, legend and spiritual concerns play an important part in both her novels and poems.
---
Featured Books, with extracts by Catherine Fisher
---
Loading other books by Catherine Fisher...