Author's Website
www.brianpatten.co.uk/
Did you know
At lovereading
4kids
you can download and read an opening extract and an online review of books by Brian Patten and hundreds of other authors
Children's Author 'Like-for-Like' recommendations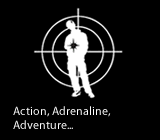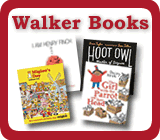 Need to send a gift?
Click to buy book vouchers
Brian Patten - Children's Author
---
Brian Patten was born in Liverpool in 1946. His poetry for adults has been published in many languages and his collections include 'Love Poems', 'Storm Damage', and 'Grinning Jack'. His work for children includes the poetry collections 'Gargling with Jelly' and 'Thawing Frozen Frogs' as well as plays and the award-winning novel 'Mr Moon's Last Case'.
---
Featured Books, with extracts by Brian Patten
---
Loading other books by Brian Patten...