Did you know
At lovereading
4kids
you can download and read an opening extract and an online review of books by Judith Nicholls and hundreds of other authors
Children's Author 'Like-for-Like' recommendations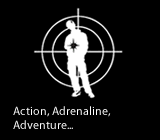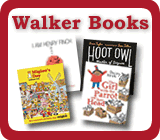 Need to send a gift?
Click to buy book vouchers
Judith Nicholls - Children's Author
---
Judith Nicholls is one of Britain's best-known poets for children, with over 50 books published and more than 500 schools visited since 1985. She has also appeared on radio, TV, and has shared a poetry training video with Michael Rosen. With three children and six grandchildren of her own, and a wide experience of teaching before becoming a poet, she has developed a real understanding of what entertains children; she brings that into her poetry so well that Junior Bookshelf described her as being "beyond question in the front rank of poets whose work is accessible to the young."
---
Featured Books, with extracts by Judith Nicholls
---
Loading other books by Judith Nicholls...