Author's Website
www.tommydonbavand.com
Author's Facebook
Find Tommy Donbavand on Facebook
Author's Facebook Latest
Author's Tweets
Thu, 23 May 2013 @ 08:04


Setting off for day 4 of the iRead project in Wakefield with @MichelleKouni and @FormbyBooks - great fun!

Tue, 21 May 2013 @ 19:32


Today, one of my all-time heroes has died. RIP Eddie Braben. Your writing inspired and entertained me. #fb #RIPeddie

Tue, 21 May 2013 @ 18:18


The joy of chasing a school when they are four weeks late in paying for their author visit and won't return calls or emails.

Mon, 20 May 2013 @ 19:17


Fantastically fun first of five days running events for iRead in Wakefield today. It's going to be a great week! #fb #iRead
Did you know
At lovereading
4kids
you can download and read an opening extract and an online review of books by Tommy Donbavand and hundreds of other authors
Children's Author 'Like-for-Like' recommendations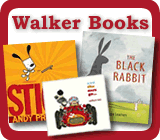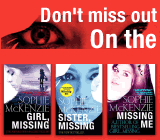 Need to send a gift?
Click to buy book vouchers
Tommy Donbavand - Children's Author
---
Tommy Donbavand loves spooky stories. His recent title for Barrington Stoke, Uniform, won the 2011 Hackney Short Novel Award. He is well known for his hugely successful series Scream Street (published by Walker Books), about a whole street of haunted houses. He visits schools constantly and runs popular reading and writing events. He lives in Lumb, Lancashire.
---
Featured Books, with extracts by Tommy Donbavand
---
Loading other books by Tommy Donbavand...