Author's Website
www.jonblake.co.uk/
Author's Tweets
Sun, 5 May 2013 @ 09:34


Hundreds of students in Bute Park yesterday. Am I being unfair, or would it be a good idea if their parents still dressed them?

Sun, 21 Apr 2013 @ 06:26


So sorry to be missing my class today (http://t.co/fbKYXAf5wn) but doing my best to shake off a virus. Extra class in May instead.

Mon, 15 Apr 2013 @ 12:40


Read about my fantastic new underwater office at http://t.co/0jLcwBZ6Sx!

Fri, 12 Apr 2013 @ 09:49


Anyone up for burying Thatcherism next Wednesday? #Thatcher

Wed, 10 Apr 2013 @ 09:54


As the Cardiff Radical Socialist Forum is no longer active, I am transferring my political blogs to http://t.co/EcSrWuCFTa
Author's Blog
www.jonblake.co.uk/news.php
Did you know
At lovereading
4kids
you can download and read an opening extract and an online review of books by Jon Blake and hundreds of other authors
Children's Author 'Like-for-Like' recommendations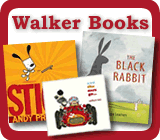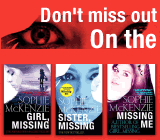 Need to send a gift?
Click to buy book vouchers
Jon Blake - Children's Author
---
Jon Blake's writing career began at the tender age of nine with his modestly titled newspaper, 'World Times'. His first book was published several years later, after a short career "being trodden into the ground by the Youth" as a teacher. He has since written many books for children including You're a Hero, Daley B!, and a trilogy of early readers about Little Stupendo, a stunt-girl extraordinaire!
---
Featured Books, with extracts by Jon Blake
---
Loading other books by Jon Blake...