Author's Website
www.lizpichon.co.uk
Author's Blog
tomgatesworld.blogspot.com/
Did you know
At lovereading
4kids
you can download and read an opening extract and an online review of books by Liz Pichon and hundreds of other authors
Children's Author 'Like-for-Like' recommendations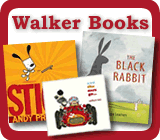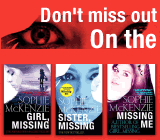 Need to send a gift?
Click to buy book vouchers
Liz Pichon - Children's Author
---
Liz Pichon studied Graphic Design at Middlesex Polytechnic and Camberwell School of Art in London. She then worked in the music industry for Jive records as a designer and art director, organising photo sessions and designing record and CD covers. Since going freelance, her work has been used on many different products all over the world. From beach towels to fabric, calendars, mugs and games. She has worked on several successful ranges of cards, some of which are still selling today. Liz lives with her husband and three children in Brighton.
---
Featured Books, with extracts by Liz Pichon
Penguins
Liz Pichon
Penguins at the zoo do the same thing every day – swim, eat and play - until one day someone drops a camera into their world. What fun they have snapping away until it stops working. When it's returned to...
Featured in:
3+ readers
Format:
Paperback -
Released:
01/08/2009
Info
Extract
Wishlist
Compare Price
Buy
---
Loading other books by Liz Pichon...