Author's Website
www.pauldowswell.co.uk/
Did you know
At lovereading
4kids
you can download and read an opening extract and an online review of books by Paul Dowswell and hundreds of other authors
Children's Author 'Like-for-Like' recommendations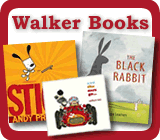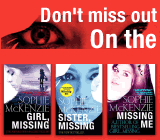 Need to send a gift?
Click to buy book vouchers
Paul Dowswell - Children's Author
---
Paul Dowswell cemented his position as one-to-watch in the world of children's historical fiction with his much-acclaimed WWII novel, Ausländer. Throughout all of his fiction, Paul weaves meticulous research into thrilling narrative that will engage young readers.
A former senior editor with Usborne Publishing, Paul Dowswell is now a full-time author. He has written many non-fiction titles, two of which were shortlisted for the Blue Peter Book Award. Powder Monkey, his first novel, was published to huge critical acclaim. Ausländer was shortlisted for the Booktrust Teenage Prize and the Red House Children's Book Award. He currently lives in Wolverhampton with his family.
Paul on his inspiration for Cabinet of Curiosities:
The Cabinet of Curiosities is set in 16th Century Prague, during the reign of Rudolph II. Lukas Declercq, fleeing the Inquisition in his native Ghent, arrives in the city in 1598 to be apprentice to his Uncle, court physician Anselmus Declercq.
Seeking company away from the staid confines of the castle, Lukas is drawn to the excitement of the city's darker side. He becomes an unwitting pawn in the battle to control what people are permitted to say and think. (Here the story shares some ground with my previous book Ausländer about a teenager in Berlin during the Second World War.) Ultimately, Lukas learns how to make his own choices between
right and wrong, and that the answer is rarely clear-cut.
The idea behind the story was inspired by Giuseppe Arcimboldo's fruit 'n' veg portrait Vertumnus, of Rudolph II. A culture which produced something so magnificently strange and original sparked further investigation.
I visited Prague and the Castle whilst researching the book. Woodcuts and engravings from the era show that much of the city remains from Rudolph's time. The contents of his Cabinet of Curiosities – an extraordinary collection of mechanical and scientific instruments, specimens, paintings, and relics – are well documented. Four huge rooms contained everything from astrolabes and orrerys to Dürer's famous watercolour of a young hare, and, supposedly, nails from Noah's Ark and feathers from a phoenix. Much of the Cabinet was scattered to the four corners of Europe when the Castle was looted by Swedish Troops in 1648 during the 30 Years War. A fraction remains in Prague. The rest can be found in museums and art galleries around the world.
Rudolph was plagued throughout his life by severe depression – all the more reason to admire his open mindedness, tolerance, and passion for art and science. In a Europe haunted by the Inquisition, his Prague was an oasis of free-thinking where Catholics, Protestants and Jews lived side by side. Here, natural philosophers could investigate and share their knowledge of the newly-emerging sciences without fear of being executed as heretics. This was an age, after all, where an astronomer could be burned at the stake for stating that the Sun was at the centre of the Solar System rather than the Earth. In his patronage of alchemy and fascination with the world, Rudolph was an early champion of the Scientific Revolution of the 17th Century.
---
Featured Books, with extracts by Paul Dowswell
---
Loading other books by Paul Dowswell...