Author's Website
www.online-literature.com/spyri/
Did you know
At lovereading
4kids
you can download and read an opening extract and an online review of books by Johanna Spyri and hundreds of other authors
Children's Author 'Like-for-Like' recommendations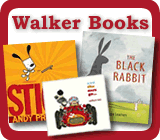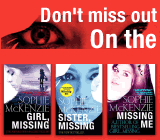 Need to send a gift?
Click to buy book vouchers
Johanna Spyri - Children's Author
---
Johanna Louise Heusser, the fourth of six children of Meta Schweizer (1797-1876) and Johan Jakob Heusser (1783-1859), physician, was born on 12 June 1827 in the village of Herzil, nestled in the Alps of Switzerland. She went to school and was tutored at home, then studied languages and piano in Zürich. In 1852 she married lawyer Bernhard Spyri (1821-1884) with whom she'd have a son, Bernard Diethelm (1855-1884). The couple moved to Zürich to a home overlooking the lake where she wrote her first novel, A Leaf on Vrony's Grave, which was published in 1871.
---
Featured Books, with extracts by Johanna Spyri
---
Loading other books by Johanna Spyri...