Did you know
At lovereading
4kids
you can download and read an opening extract and an online review of books by Mitchell Symons and hundreds of other authors
Children's Author 'Like-for-Like' recommendations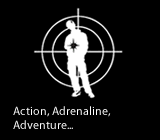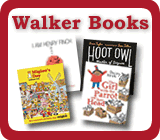 Need to send a gift?
Click to buy book vouchers
Mitchell Symons - Children's Author
---
Mitchell Symons was born in 1957 in London and educated at Mill Hill School and the LSE, where he studied just enough law to get a Third. Since leaving BBC TV, where he was a researcher and then a director, he has worked as a writer, broadcaster and journalist. He was a principal writer of early editions of the board game Trivial Pursuit and has devised many television formats. Currently he writes an award-winning weekly column for the Sunday Express.
---
Featured Books, with extracts by Mitchell Symons
---
Loading other books by Mitchell Symons...