Author's Website
www.worldofwalliams.com
Author's Facebook
Find David Walliams on Facebook
Author's Facebook Latest
Author's Tweets
Fri, 24 May 2013 @ 08:17


There is still time to win tickets to be my VIP guests at the #BGT final and help the @CamMusicTrust http://t.co/9BXUr273k3

Thu, 23 May 2013 @ 22:17


Will Louis Walsh be next...? http://t.co/1hfawTJVKG

Thu, 23 May 2013 @ 21:28


I just saw 'Behind the Candelabra' the Liberace film. Michael Douglas & Matt Damon are excellent. They should both win every award going.

Wed, 22 May 2013 @ 15:18


Very exciting! The trailer for 'The World's End', the new film from two greats @edgarwright and @simonpegg is here... http://t.co/EHHYCZJuy5
Did you know
At lovereading
4kids
you can download and read an opening extract and an online review of books by David Walliams and hundreds of other authors
Children's Author 'Like-for-Like' recommendations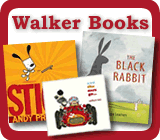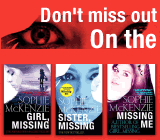 Need to send a gift?
Click to buy book vouchers
David Walliams - Children's Author
---
David Walliams is an English comedian, writer and actor, known for his partnership with Matt Lucas on the sketch show Little Britain and its predecessor Rock Profile.

In early 2008 Walliams signed a contract with HarperCollins to publish two children's books.The debut novel, The Boy In The Dress, illustrated by Quentin Blake, was released worldwide in November 2008. It explores several of the themes of Little Britain from Walliams' own life on an emotional level, such as the camp humour of cross-dressing and effeminacy. The story recounts a neglected 12-year-old boy's search for a female role model, his friendship with the popular girl in school, and the ways in which relationships develop along gender lines.

In November 2009 came Mr Stink, again illustrated by Quentin Blake, about a 12-year-old girl who meets a tramp and helps look after him. She keeps him hidden from her family. The book consists of 26 illustrated chapters full of jokes. It is aimed at teenagers and children over 9. The book was awarded the Children's Award in the inaugural People's Book Prize in 2010.

In October 2010 he published his third book Billionaire Boy, illustrated by Tony Ross. It tells the story of Joe Spud, the richest 12-year-old in the world. Joe has everything he could ever want: his own Formula One racing car, a thousand pairs of trainers, 8 billion pounds, even an orang-utan for a butler, but there is just one thing he really needs: a friend. The book included a 'billion pound note' that was used to enter a competition to win a day as a billionaire in London.

His fourth book, 'Gangsta Granny' was released in October 2011 and again illustrated by Tony Ross. It tells the story of Ben who is bored every time he is made to stay at his grandma's house as all she wants to do is to play board games and eat cabbage soup. But Ben finds out she was once an international jewel thief and all her life, she has been plotting to steal the crown jewels, and wants Ben to help. Gangsta Granny was shortlisted for The Red House Children's Book Award 2012 and for the Roald Dahl Funny Prize 2012.

In September 2012, Walliams released his fifth novel for children, 'Ratburger' which won the National Book Tokens Children's Book of the Year 2012. It tells the story of a young girl named Zoe whose life is a misery.
Walliams took up swimming as a youth as his preferred form of exercise, because he was overweight. In 2006, after about 9 months training, he swam the English Channel for the charity Sport Relief and raised about one million pounds.
In September 2011, Walliams swam a 140-mile length of the River Thames in aid of Sport Relief. On the first day of the swim, he experienced a symptom of hypothermia, possibly due to his not wearing a wetsuit. He later encountered severe stomach problems due to the bacteria in the Thames and suffered a torn disc. He swam up to twelve hours a day for eight days and raised a further £1 million for Sport Relief.
---
Featured Books, with extracts by David Walliams
Mr Stink Cd-Audio
David Walliams
The second original, touching, twisted, and most of all hilarious novel for children by David Walliams and beautifully illustrated by the one and only Quentin Blake. Mr Stink stank. He also stunk. And if it was correct English to say he stinked, then...
Featured in:
9+ readers
Format:
CD-Audio -
Released:
27/05/2010
Info
Extract
Wishlist
Compare Price
Buy
---
Loading other books by David Walliams...