Did you know
At lovereading
4kids
you can download and read an opening extract and an online review of books by T.S. Eliot and hundreds of other authors
Children's Author 'Like-for-Like' recommendations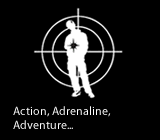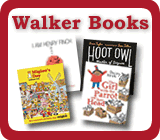 Need to send a gift?
Click to buy book vouchers
T.S. Eliot - Children's Author
---
Thomas Stearns Eliot (1888-1965) was born in St. Louis, Missouri, of an old New England family. He was educated at Harvard and did graduate work in philosophy at the Sorbonne, Harvard, and Merton College, Oxford. He settled in England, where he was for a time a schoolmaster and a bank clerk, and eventually literary editor for the publishing house Faber & Faber, of which he later became a director. He founded and, during the seventeen years of its publication (1922-1939), edited the exclusive and influential literary journal Criterion. In 1927, Eliot became a British citizen and about the same time entered the Anglican Church.
---
Featured Books, with extracts by T.S. Eliot
---
Loading other books by T.S. Eliot...