Author's Website
www.harrietgoodwinbooks.com
Did you know
At lovereading
4kids
you can download and read an opening extract and an online review of books by Harriet Goodwin and hundreds of other authors
Children's Author 'Like-for-Like' recommendations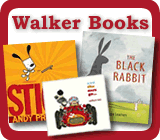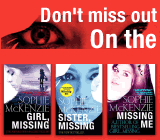 Need to send a gift?
Click to buy book vouchers
Harriet Goodwin - Children's Author
---
Harriet Goodwin read medieval English at Oxford University before training as a professional singer. She sang and toured with a number of acclaimed ensembles, and now lives in Staffordshire with her family. Harriet's first book, The Boy Who Fell Down Exit 43, won the Bedfordshire Children's Book of the Year 2010. Her second, Gravenhunger, has been shortlisted for more regional book awards.
---
Featured Books, with extracts by Harriet Goodwin
---
Loading other books by Harriet Goodwin...