Did you know
At lovereading
4kids
you can download and read an opening extract and an online review of books by Emma Thompson and hundreds of other authors
Children's Author 'Like-for-Like' recommendations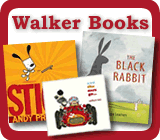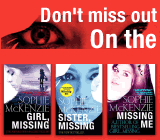 Need to send a gift?
Click to buy book vouchers
Emma Thompson - Children's Author
---
Emma Thompson has starred in a range of films from Love Actually to Harry Potter, in which she plays the part of Sybill Trelawney. Emma Thompson won an Oscar in 1996 for the Best Adapted Screenplay for her adaptation of Jane Austen's Sense and Sensibility, a film in which she also played the Oscar-nominated lead role opposite Hugh Grant

Nanny McPhee: The Big Bang, published by Bloomsbury in March 2010, is Emma Thompson's first novel for children. The wonderfully witty tale about the indomitable nanny of magical means ties in with the release of the new Nanny McPhee film of the same name.
Photo credit: Nick Haddow
---
Featured Books, with extracts by Emma Thompson
---
Loading other books by Emma Thompson...