Author's Website
www.adriandingleschemistrypages.com
Did you know
At lovereading
4kids
you can download and read an opening extract and an online review of books by Adrian Dingle and hundreds of other authors
Children's Author 'Like-for-Like' recommendations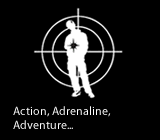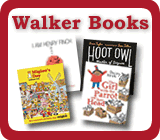 Need to send a gift?
Click to buy book vouchers
Adrian Dingle - Children's Author
---
Adrian Dingle is an experienced chemistry teacher who has taught in both the United States and England. He now lives in Atlanta, Georgia, USA. Adrian Dingle is the creator of the award-winning chemistry web site: www.adriandingleschemistrypages.com.
---
Featured Books, with extracts by Adrian Dingle
---
Loading other books by Adrian Dingle...