Author's Website
www.gayleforman.com/
Author's Facebook
Find Gayle Forman on Facebook
Author's Facebook Latest

Author's Tweets
Author's Blog
www.gayleforman.com/blog/
Did you know
At lovereading
4kids
you can download and read an opening extract and an online review of books by Gayle Forman and hundreds of other authors
Children's Author 'Like-for-Like' recommendations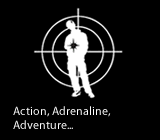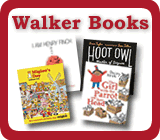 Need to send a gift?
Click to buy book vouchers
Gayle Forman - Children's Author
---
Gayle Forman is an award-winning author and journalist whose articles have appeared in numerous publications, including Seventeen, Cosmopolitan and Elle in the US. She lives in Brooklyn with her family.
Gayle Forman's novel, If I Stay, was recently released as a blockbuster movie, directed by Nashville executive producer R.J. Cutler, starring Chloë Grace Moretz.
Photo credit Sonia Sones
---
Featured Books, with extracts by Gayle Forman

I Was Here
Gayle Forman
February 2015 Book of the Month
Best-selling Gayle Forman's I Was Here explores the complicated repercussions of suicide on all those who are left behind. Cody and Meg have been best friends forever. Surely they have no secrets between them? ...
Featured in:
Books Reviewed by Children
|
Books of the Month
|
YA readers
|
eBooks
Format:
Paperback -
Released:
29/01/2015
Info
Extract
Wishlist
Compare Price
Buy
---
Loading other books by Gayle Forman...