Did you know
At lovereading
4kids
you can download and read an opening extract and an online review of books by Samantha Mackintosh and hundreds of other authors
Children's Author 'Like-for-Like' recommendations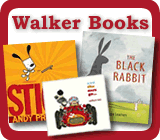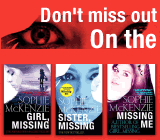 Need to send a gift?
Click to buy book vouchers
Samantha Mackintosh - Children's Author
---
Samantha Mackintosh has a fifteen-year career in publishing behind her and now works in the attic like a madwoman, fixing spelling and punctuation of other people's quite brilliant books.

She was born in Zambia, grew up in South Africa and lives in England with her husband, two small children and too many noisy people in her head.
---
Featured Books, with extracts by Samantha Mackintosh
---
Loading other books by Samantha Mackintosh...