Author's Website
www.traceycorderoy.com/
Author's Tweets
Thu, 23 May 2013 @ 15:24


I'm planning a night of cutting out whiskers (and mouse noses) for @hayfestival

Thu, 23 May 2013 @ 13:23


My daughter's last ever day at school today. Throws up a great big ball of emotions. For both of us.

Tue, 21 May 2013 @ 19:54


"@WaterCiren: The big event! This Saturday with @traceycorderoy! http://t.co/8nzfMsQ1RV" Looking forward to some robber dog fun!

Tue, 21 May 2013 @ 18:17


Just back from the Oxford Bookfeast! Willow Valley went down a treat. Thanks to all who came or helped. Great fun! @scholasticuk @DuncanZoe

Mon, 20 May 2013 @ 11:50


Thanks very much for the RT @The_Pickled_Egg
Author's Blog
www.traceycorderoy.com/index.php?option=
Did you know
At lovereading
4kids
you can download and read an opening extract and an online review of books by Tracey Corderoy and hundreds of other authors
Children's Author 'Like-for-Like' recommendations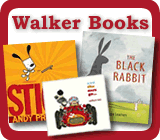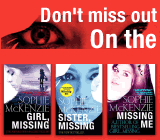 Need to send a gift?
Click to buy book vouchers
Tracey Corderoy - Children's Author
---
Tracey Corderoy was born in South Wales and now lives in Gloucestershire with her husband, two daughters and a menagerie of animals. In the first five years of her writing career she published an impressive fifteen books. She is a trained teacher and now implements specialist literacy programmes in schools.
---
Featured Books, with extracts by Tracey Corderoy
---
Loading other books by Tracey Corderoy...