Author's Website
chrisjudge.4ormat.com/
Author's Tweets
Author's Blog
chrisjudgeillustration.blogspot.com/
Did you know
At lovereading
4kids
you can download and read an opening extract and an online review of books by Chris Judge and hundreds of other authors
Children's Author 'Like-for-Like' recommendations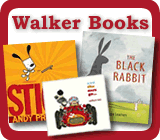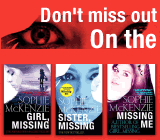 Need to send a gift?
Click to buy book vouchers
Chris Judge - Children's Author
---
Chris Judge is an established artist and has had four solo exhibitions in Dublin as well as taking part in group shows in Ireland, the UK and the U.S.A. The Lonely Beast is his debut picture book and his work has been hugely influenced by comic artists. He lives in Dublin.
Visit Chris' Lonely Beast website which has a space for readers' artwork and things to make.
---
Featured Books, with extracts by Chris Judge
The Great Explorer
Chris Judge
Resourceful Tom has a great fantasy adventure in this exciting and action-packed story with clear, bold illustrations. Setting out to find his father who has gone missing on an expedition to the North Pole, Tom sails through icebergs, flees from...
Featured in:
3+ readers
Format:
Paperback -
Released:
02/02/2012
Info
Extract
Wishlist
Compare Price
Buy
---
Loading other books by Chris Judge...