Author's Website
www.annabelpitcher.com/
Author's Facebook
Find Annabel Pitcher on Facebook
Author's Facebook Latest
Author's Tweets
Thu, 23 May 2013 @ 07:15


Makes you want to read it, right? #fruit #std

Thu, 23 May 2013 @ 07:14


Today I have googled the American apple organisation and syphilis before I've even had breakfast #amwriting

Wed, 22 May 2013 @ 06:21


To the laptop. Via the kettle, of course.

Mon, 20 May 2013 @ 19:31


Today has been the kind of day when writing a book feels do-able. Doesn't happen often.

Sat, 18 May 2013 @ 06:12


What does a woman on a mission eat? That's right. Coco pops.
Author's Blog
www.annabelpitcher.com/blog-news/
Did you know
At lovereading
4kids
you can download and read an opening extract and an online review of books by Annabel Pitcher and hundreds of other authors
Children's Author 'Like-for-Like' recommendations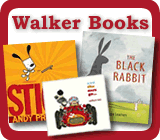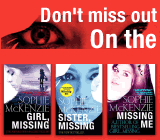 Need to send a gift?
Click to buy book vouchers
Annabel Pitcher - Children's Author
---
Annabel Pitcher studied English at Oxford and has since worked as a script writer and an English teacher. She lives in Yorkshire with her husband. My Sister Lives on the Mantelpiece is her first novel, for which she won a Betty Trask award.
Her second book Ketchup Clouds is published in Dec 2012.
She is a full time writer.
---
Featured Books, with extracts by Annabel Pitcher
---
Loading other books by Annabel Pitcher...