Author's Website
www.janetfoxley.co.uk/
Did you know
At lovereading
4kids
you can download and read an opening extract and an online review of books by Janet Foxley and hundreds of other authors
Children's Author 'Like-for-Like' recommendations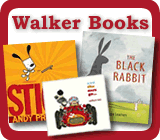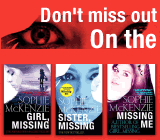 Need to send a gift?
Click to buy book vouchers
Janet Foxley - Children's Author
---
Janet Foxley is the author of Muncle Trogg, winner of the Times/Chicken House Children's Fiction Competition 2010. Since its publication, Muncle Trogg has sold to over 20 territories and was selected as a 2011 Richard and Judy Children's Book Club title.
Retired from her role as a university administrator, Janet is thrilled to have achieved publishing success and to be embarking upon a second career in her sixties. Janet now writes full time and is currently working on the next Muncle adventure. She lives in a beautiful old farmhouse in Cumbria with her husband Donald, and has three grown up children.
Muncle Trogg is currently being developed into an animated feature film by Sony Pictures Animation. The second book in the series, Muncle Trogg and the Flying Donkey, will be published by Chicken House in January 2012.
---
Featured Books, with extracts by Janet Foxley
Muncle Trogg
Janet Foxley
A Lovereading4kids 'Great Read' you may have missed 2011 selection.
A Lovereading4Kids 'Debut of the Year 2011' selection.
7+
.
Winner of The Times/Chicken House Children's Fiction Competition 2010
, Muncle Trogg is the charming upside down fairytale about a tiny giant who...
Featured in:
7+ readers
|
9+ readers
Format:
Paperback -
Released:
03/02/2011
Info
Extract
Wishlist
Compare Price
Buy
---
Loading other books by Janet Foxley...