Author's Website
www.sophiejordan.net/ya/news.html
Author's Facebook
Find Sophie Jordan on Facebook
Author's Facebook Latest
Author's Tweets
Sun, 19 May 2013 @ 02:45


Craving chocolate...maybe caramel, too...

Sat, 18 May 2013 @ 21:51


. @TheJaredJordan is prepping the crawfish... Where is @AgentMKC? We also need @aMAYzingChen and @sarahmaclean http://t.co/9dOUjE8X92

Sat, 18 May 2013 @ 16:05


I told her maybe he's in witness protection. She said, no, just newly divorced.

Sat, 18 May 2013 @ 16:04


16yr niece in response 2 her dad(my older bro) dying hair: "U just can't trust a man who dyes his hair." Hm. Where does she get this stuff?

Fri, 17 May 2013 @ 20:09


Things you learn as a parent: their hurts become yours.
Did you know
At lovereading
4kids
you can download and read an opening extract and an online review of books by Sophie Jordan and hundreds of other authors
Children's Author 'Like-for-Like' recommendations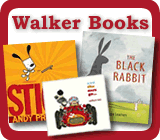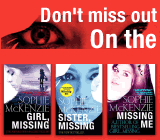 Need to send a gift?
Click to buy book vouchers
Sophie Jordan - Children's Author
---
Sophie Jordan grew up in the Texas Hill Country, where she wove stories of dragons, warriors and princesses. A former high school English teacher, she is a New York Times and USA Today bestselling author.
Sophie lives in Houston, Texas, USA, and when she is not writing she enjoys true crime and reality TV shows. She also writes paranormal romances under the name Sharie Kohler.
---
Featured Books, with extracts by Sophie Jordan
---
Loading other books by Sophie Jordan...