Author's Facebook
Find Veronica Roth on Facebook
Author's Facebook Latest
Author's Tweets
Thu, 23 May 2013 @ 17:57


Personally, I'm going for Abnegation #StiffPride http://t.co/3umsCeIBjG

Thu, 23 May 2013 @ 17:52


(Which is all to say, no, I'm not done editing yet!) (And now I guess I can't finish, because I am dead.) #DeathbyAllegiant

Thu, 23 May 2013 @ 17:49


Death by Allegiant, with canine onlooker. http://t.co/1djujdIS5E

Thu, 23 May 2013 @ 17:49


Allegiant sure is heavy. http://t.co/e0CHf8i9xW

Thu, 23 May 2013 @ 03:19


My official this-is-what-I'm-doing-at-BEA post! http://t.co/qhoNiWCYVa
Author's Blog
veronicarothbooks.blogspot.co.uk/
Did you know
At lovereading
4kids
you can download and read an opening extract and an online review of books by Veronica Roth and hundreds of other authors
Children's Author 'Like-for-Like' recommendations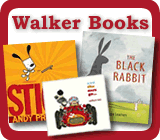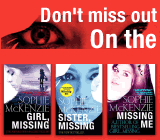 Need to send a gift?
Click to buy book vouchers
Veronica Roth - Children's Author
---
Veronica Roth graduated from Northwestern University in the USA with a degree in creative writing. While she was a student, she often chose to work on the story that would become Divergent instead of doing her homework. It was indeed a transforming choice. Now a full-time writer, Ms Roth lives near Chicago. Divergent is her first novel.
---
Featured Books, with extracts by Veronica Roth
Divergent
Veronica Roth
This is a heart-pounding and thrilling urban dystopian fiction debut from an exciting young author. Divergent is a novel of non-stop suspense and twists and turns that you least expect. There's romance too and a heroine who is determined to...
Featured in:
14+ readers
|
eBooks
Format:
Paperback -
Released:
02/02/2012
Info
Extract
Wishlist
Compare Price
Buy
---
Loading other books by Veronica Roth...