Did you know
At lovereading
4kids
you can download and read an opening extract and an online review of books by Todd Strasser and hundreds of other authors
Children's Author 'Like-for-Like' recommendations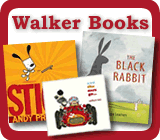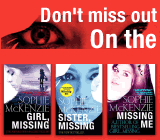 Need to send a gift?
Click to buy book vouchers
Todd Strasser - Children's Author
---
Todd Strasser is the award-winning author of more than 120 books for children and teenagers, including Give A Boy A Gun, If I Grow Up and The Wave, which sold seven million copies worldwide. Several of his books have been adapted for television, and his novel How I Created My Perfect Prom Date became the feature release 'Drive Me Crazy'. His books have been translated into more than a dozen languages, and he has also written for television, newspapers, and magazines such as The New Yorker, Esquire and The New York Times. Todd now divides his time between writing books and speaking at schools and conferences. When he's at home, he likes to spend time with his children, fish, play tennis and ski, but his favourite new sport is surfing.
---
Featured Books, with extracts by Todd Strasser
Blood on My Hands
Todd Strasser
A powerful and uncompromising psychological thriller that's not for the faint-hearted. When seventeen-year-old Callie Carson is found standing over the body of her best friend holding the knife that killed her, everyone assumes she's guilty. Then someone takes a picture...
Featured in:
14+ readers
|
eBooks
Format:
Paperback -
Released:
07/04/2011
Info
Extract
Wishlist
Compare Price
Buy
---
Loading other books by Todd Strasser...