Did you know
At lovereading
4kids
you can download and read an opening extract and an online review of books by Cat Patrick and hundreds of other authors
Children's Author 'Like-for-Like' recommendations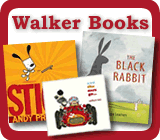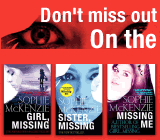 Need to send a gift?
Click to buy book vouchers
Cat Patrick - Children's Author
---
On a rainy November morning, new-baby sleep deprived, Cat Patrick forgot what she was doing. She retraced her steps but instead of remembering, the idea for Forgotten was born. Cat lives near Seattle with her husband and two young children who now, thankfully, sleep through the night. Forgotten is her debut novel.
---
Featured Books, with extracts by Cat Patrick
---
Loading other books by Cat Patrick...