Author's Website
alexisdeacon.co.uk/
Did you know
At lovereading
4kids
you can download and read an opening extract and an online review of books by Alexis Deacon and hundreds of other authors
Children's Author 'Like-for-Like' recommendations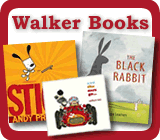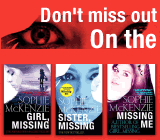 Need to send a gift?
Click to buy book vouchers
Alexis Deacon - Children's Author
---
Alexis Deacon graduated from the University of Brighton, where he studied Illustration, in 2001. His picture books include Beegu, Slow Loris, While You Were Sleeping, and the forthcoming Croc and Bird. Alexis Deacon was one of Booktrust's ten Best New Illustrators in 2008. Slow Loris was shortlisted for the Blue Peter Book Award and Beegu was a New York Times Book Review Best Illustrated Book of the Year and shortlisted for the Kate Greenaway Medal. Alexis lives in London.
---
Featured Books, with extracts by Alexis Deacon
A Place to Call Home
Alexis Deacon
Shortlisted for the Roald Dahl Funny Prize 2011.
This award-winning author and illustrator pair have created a brilliant book celebrating the bravery of leaving home. When their tiny hole of a home becomes too small for them, seven furry brothers set...
Featured in:
5+ readers
Format:
Hardback -
Released:
02/05/2011
Info
Extract
Wishlist
Compare Price
Buy
---
Loading other books by Alexis Deacon...