Author's Website
www.rachelrooneypoet.co.uk/
Did you know
At lovereading
4kids
you can download and read an opening extract and an online review of books by Rachel Rooney and hundreds of other authors
Children's Author 'Like-for-Like' recommendations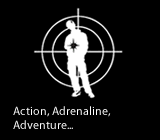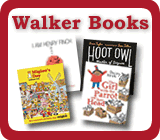 Need to send a gift?
Click to buy book vouchers
Rachel Rooney - Children's Author
---
RACHEL ROONEY trained as a special needs teacher and currently works with children with autism. She also teaches poetry workshops for West Sussex's Gifted and Talented Programme, and leads workshops in schools as a visiting poet. She has been shortlisted for the Belmont Poetry Prize and 60 of her poems have been published in children's poetry anthologies.
The Language of Cat was her first book of collected poems. She lives in Brighton.
---
Featured Books, with extracts by Rachel Rooney
---
Loading other books by Rachel Rooney...