Author's Website
www.holly-webb.com/
Author's Facebook
Find Holly Webb on Facebook
Author's Facebook Latest
Did you know
At lovereading
4kids
you can download and read an opening extract and an online review of books by Holly Webb and hundreds of other authors
Children's Author 'Like-for-Like' recommendations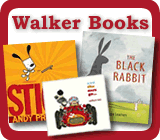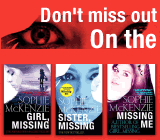 Need to send a gift?
Click to buy book vouchers
Holly Webb - Children's Author
---
Holly was born and grew up in south-east London, but spent a lot of time on the Suffolk coast. As a child, she had two dogs, a cat, and at one point, nine gerbils (an accident). At about ten, Holly fell in love with stories from Ancient Greek myths, which led to studying Latin and Greek, and eventually to reading Classics at university. She worked for five years as a children's fiction editor, before deciding that writing was more fun, and easier to do from a sofa. Now living in Reading with her husband, three sons and one cat, Holly runs a Girl Guide group.
Author photo credit: Nigel Bird
---
Featured Books, with extracts by Holly Webb
A Cat Called Penguin
Holly Webb
Alfie has always loved playing in the overgrown garden next door. It is here he plays with Penguin, an enormous black-and-white cat, a stray who Alfie has claimed as his own. But when his next door neighbour's granddaughter, Grace, comes...
Featured in:
7+ readers
Format:
Paperback -
Released:
01/09/2011
Info
Extract
Wishlist
Compare Price
Buy
---
Loading other books by Holly Webb...