Author's Website
www.cynthialeitichsmith.com/
Author's Facebook
Find Cynthia Leitich Smith on Facebook
Author's Facebook Latest

Author's Tweets
Author's Blog
cynthialeitichsmith.blogspot.com/
Did you know
At lovereading
4kids
you can download and read an opening extract and an online review of books by Cynthia Leitich Smith and hundreds of other authors
Children's Author 'Like-for-Like' recommendations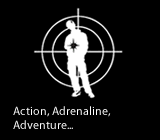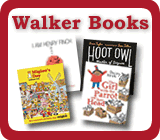 Need to send a gift?
Click to buy book vouchers
Cynthia Leitich Smith - Children's Author
---
Cynthia Leitich Smith is the acclaimed and best-selling author of Tantalize, Eternal, and several other books for young readers. About Blessed, she says, 'Who hasn't felt like their life is over? Like they're all alone, facing an internal storm? That's when a little faith can save you, when you're fighting the hardest to believe in yourself.' A member of the faculty at the Vermont College of Fine Arts MFA programme in writing for children and young adults, she lives in Austin, Texas.
---
Featured Books, with extracts by Cynthia Leitich Smith
Diabolical
Cynthia Leitich Smith
Vampires, werewolves, romance, action, humour - fans of the three previous series titles will be thirsty for this final installment. When slipped angel Zachary and his werewolf pal Kieren are summoned under suspicious circumstances to a mysterious New England boarding...
Featured in:
13+ readers
|
eBooks
Format:
Paperback -
Released:
02/08/2012
Info
Extract
Wishlist
Compare Price
Buy
---
Loading other books by Cynthia Leitich Smith...