Author's Website
www.trentreedy.com/
Did you know
At lovereading
4kids
you can download and read an opening extract and an online review of books by Trent Reedy and hundreds of other authors
Children's Author 'Like-for-Like' recommendations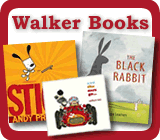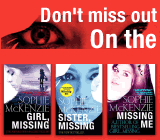 Need to send a gift?
Click to buy book vouchers
Trent Reedy - Children's Author
---
Trent Reedy grew up in Iowa, USA, and has always loved telling stories. He majored in English at the University of Iowa and paid for his course by joining the Iowa Army National Guard. Called up to serve in Afghanistan in 2004, he experienced bad feelings both about the war and leaving his wife and home. Then, after reading Katherine Paterson's novel Bridge to Terabithia he started thinking about writing for young people.
One of the children he encountered in Afghanistan was a young girl named Zulaikha, who had suffered since birth from a cleft lip. A U.S. army doctor gave her corrective surgery, and Trent was inspired by Zulaikha's quiet courage and dignity. The last time he saw her, he promised that he would tell her story. Returning to Iowa in 2005, he taught English before taking a Master of Fine Arts degree in writing for children and young adults at Vermont College of Fine Arts. He now lives with his wife and dog Wiggles in Washington State, where he is hard at work on his second book.
---
Featured Books, with extracts by Trent Reedy
---
Loading other books by Trent Reedy...