Author's Website
www.stevebackshall.com/
Author's Facebook
Find Steve Backshall on Facebook
Author's Facebook Latest
Author's Tweets
Did you know
At lovereading
4kids
you can download and read an opening extract and an online review of books by Steve Backshall and hundreds of other authors
Children's Author 'Like-for-Like' recommendations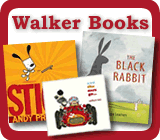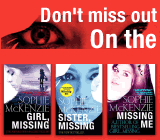 Need to send a gift?
Click to buy book vouchers
Steve Backshall - Children's Author
---
Steve Backshall is the hugely popular and fearless presenter of the BBC kids' series DEADLY 60 and LIVE AND DEADLY; his eventful life is well documented and he recently hit the headlines after being bitten by a Caiman live on camera! Steve travels the world to learn about the most inspiring predators, from boxing mantis shrimp to charging tigers. Steve also regularly writes articles for newspapers and magazines including the NATIONAL GEOGRAPHIC TRAVELER and BBC WILDLIFE and is an inspirational public speaker.
Steve says: "Though I seem to have found myself unwittingly lost in the world of wildlife television, I always wanted to be a writer. As a child it was Gerald Durrell, Jack London and Willard Price who inspired me, and I'm elated that Orion have given me the opportunity to follow in their more illustrious footsteps. I have so many incredible adventures, tall tales and animal anecdotes from my lifetime travelling the world, having been to a hundred countries in every conceivable environment. Over the next few years with the help of all the fine folk at Orion, I look forward to sharing these stories with a world of (hopefully) willing readers."
---
Featured Books, with extracts by Steve Backshall
Tiger Wars
Steve Backshall
Wildlife specialist Steve Backshall, presenter of the Award winning TV show Deadly, brings the threat tigers are under sharply into focus in this thrilling eco-adventure. Saker and Sinter are two teenagers on the run from the Clan, a brotherhood into...
Featured in:
9+ readers
|
eBooks
Format:
Paperback -
Released:
09/05/2013
Info
Extract
Wishlist
Compare Price
Buy
Predators
Steve Backshall
Join DEADLY presenter Steve Backshall as he comes face to face with the world's deadliest animals, in a book packed with fascinating facts, killer statistics and stunning photographs. Combined with his own incredible experiences with creatures, large and small, Steve...
Featured in:
9+ readers
Format:
Paperback -
Released:
14/03/2013
Info
Extract
Wishlist
Compare Price
Buy
---
Loading other books by Steve Backshall...