Did you know
At lovereading
4kids
you can download and read an opening extract and an online review of books by Clement C. Moore and hundreds of other authors
Children's Author 'Like-for-Like' recommendations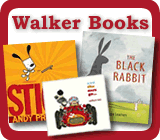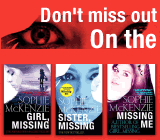 Need to send a gift?
Click to buy book vouchers
Clement C. Moore - Children's Author
---
Clement Clarke Moore was born on July 15, 1779 in New York, New York. His father was Benjamin Moore, Episcopal Bishop of New York, Rector of Trinity Church, and President of Columbia College. He was an only child and his early education was conducted at home.
After graduating from Columbia College (now Columbia University) he remained there as Professor of Oriental and Greek literature. He donated land from his family estate for the foundation of the General Theological Seminary, where he was a professor of Biblical learning and compiled a two-volume Hebrew dictionary.
Despite his many scholarly works he is rememberd for his yuletide poem "A Visit from St. Nicholas", which later became famous as "'Twas the Night Before Christmas".
---
Featured Books, with extracts by Clement C. Moore
---
Loading other books by Clement C. Moore...