Did you know
At lovereading
4kids
you can download and read an opening extract and an online review of books by Tony Frais and hundreds of other authors
Children's Author 'Like-for-Like' recommendations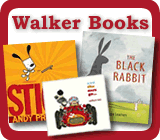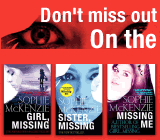 Need to send a gift?
Click to buy book vouchers
Tony Frais - Children's Author
---
Tony Frais grew up in Middlesbrough. In 1967 at the tender age of 19, he travelled and worked around the USA and Canada for nearly two years which included a job selling guidebooks at the famous Expo 67 exhibition in Montreal. In 1972, he had his own music show on BBC RadioTees and then became the music critic for the local commercial radio station based in Stockton on Tees. In 1976, he wrote and co-produced a short ballet which was performed by the Royal Ballet in London.
In 2000, Tony gained a MA in medical ethics at the University of Leeds. Tony wrote Noah's Rocket in 2004 followed by Stanley's Space Adventure in 2006 and Stanley Saves the Amazon Rainforest in 2008. Tony is now conducting medical research in conjunction with the University of Manchester and has had several papers published in leading academic medical journals. Tony now lives in Leeds.
---
Featured Books, with extracts by Tony Frais
---
Loading other books by Tony Frais...