Author's Website
jillyp.co.uk/
Author's Blog
jillypgraphics.blogspot.co.uk/
Did you know
At lovereading
4kids
you can download and read an opening extract and an online review of books by Jillian Phillips and hundreds of other authors
Children's Author 'Like-for-Like' recommendations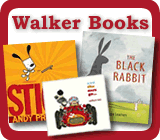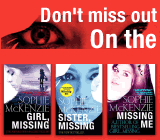 Need to send a gift?
Click to buy book vouchers
Jillian Phillips - Children's Author
---
Jillian Phillips is a freelance graphic designer and illustrator with over 10 years' experience of working with high street retailers and suppliers, including Mothercare, Debenhams and Fisher Price. She has recently branched out into children's books, greetings cards, fabric
designs and textiles and has designed stationery for Paperchase. Jillian lives in Dorset.
---
Featured Books, with extracts by Jillian Phillips
---
Loading other books by Jillian Phillips...