Author's Website
www.samenthoven.com/
Author's Facebook
Find Sam Enthoven on Facebook
Author's Facebook Latest
Author's Tweets
Author's Blog
www.theycrawl.com/news/
Did you know
At lovereading
4kids
you can download and read an opening extract and an online review of books by Sam Enthoven and hundreds of other authors
Children's Author 'Like-for-Like' recommendations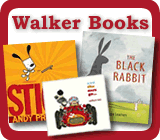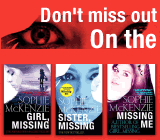 Need to send a gift?
Click to buy book vouchers
Sam Enthoven - Children's Author
---
For ten years Sam Enthoven worked in a big London bookshop on Charing Cross Road. His first book, The Black Tattoo, was published in 2006. His follow- up to The Black Tattoo (but not a sequel), Tim, Defender of the Earth is, as he modestly puts it, Phase Two of my sinister masterplan to conquer the universe! He is committed to writing books that make young people want to read. He lives in Hackney, London.
---
Featured Books, with extracts by Sam Enthoven
---
Loading other books by Sam Enthoven...